Our solar roof panels are expertly made to combine sleek black roof panels and modern photovoltaic cells that have a 150-160 W/m² power capacity. There are many sizes available. All of these can be installed easily to make a complete solar roof because of the click-in roofing technologies and double-lock standing closure. 
They are a 2-in-1 BIPV or building-integrated photovoltaic roof solution. The state-of-the-art monocrystalline solar cells perform very well even if there's low light. Your home will look aesthetic and blend in any neighborhood seamlessly because of the sleek vertical lines and elegant black color of the roof. 
The most important thing for us is quality which we've maintained for a long time because of expert skills and knowledge. Our solar roof panels have become known in Europe because of the quality of our traditional roofing materials and advanced technology.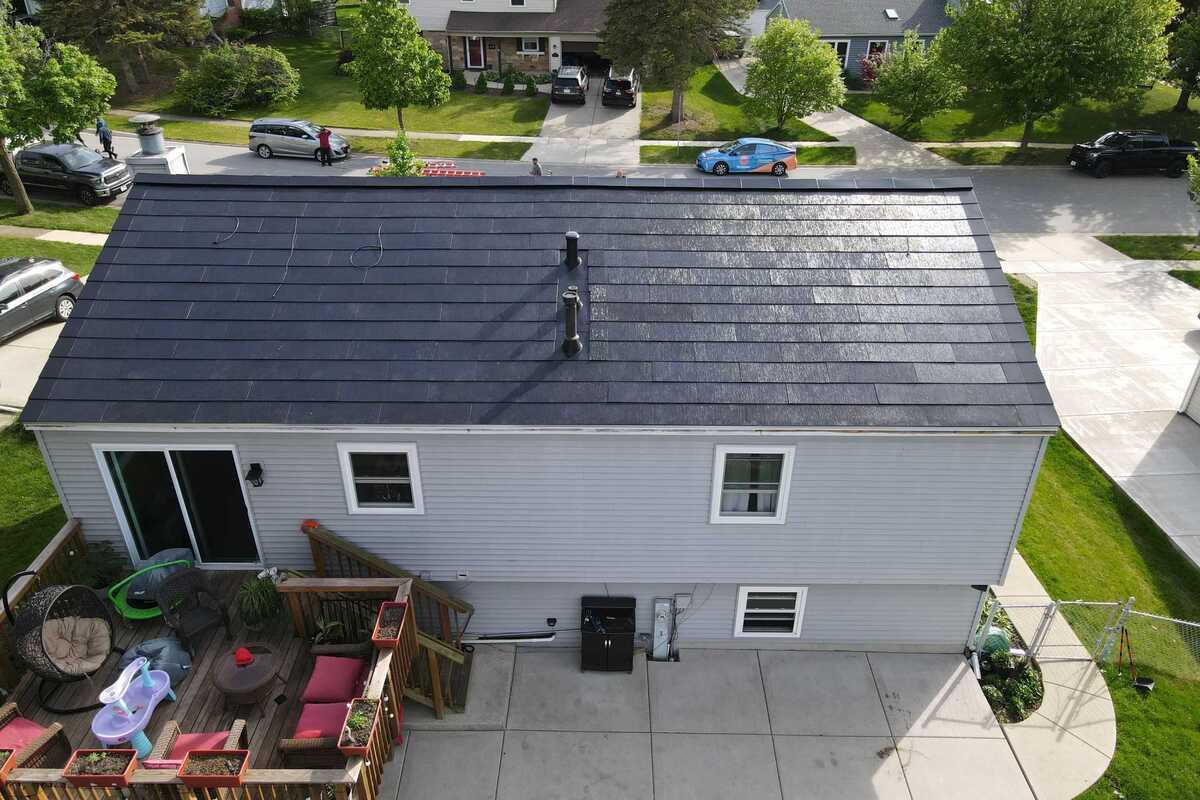 The design of our black metal solar roof panels is enhanced to keep up with the times. So, they're perfect for residential and commercial establishments. Not only are our solar roofs good for sloped roofs with a minimum slope degree of 10 but also for full home or office building facades. 
Because of the state-of-the-art technology of our solar roofs, your home is protected from different elements and provided with a viable energy source. Sun Roof Solar solar panels integrate quality and style. This is a good investment in the long run because it will impress you for many years. 
Since quality is our priority, we run tests on our solar panels regularly and rigorously. So, we offer a power warrant for all our roofs. In the first, you get 97.5% on nominal power and 80% power output warranty after 25 years. For our roof panels, there's a product warranty for 10 years. 
You can depend on our solar products since we are committed to quality and following European production and installation standards for our solar roofs.